TECHNOPOLYMER ACTUATOR
PCIPS10
The pneumatically operated shut-off valve of the PCIPS10 series consists of a square valve body, an intermediate and a pneumatic actuator. It's built to withstand the flow under the shutter (direct flow function), but is suitable for working in the opposite direction (reverse flow function), provided that determined above shutter pressures are not exceeded (see technical data table, data ΔP1). 
The strong and robust actuator (Command Head) is made of Nylon reinforced with 30% fiberglass (Technopolymer). The drive spring inside is pre-compressed; this makes the servo removable and inspectable in total safety. The intermediate packing gland is made of Carbographite loaded PTFE V-rings and Viton, for optimal sealing both at high and low temperatures.
Please compare the products using the table below to find the product that best suits your requirements and for more details remember to download the product sheet, where you can find all the specifications of the different couplings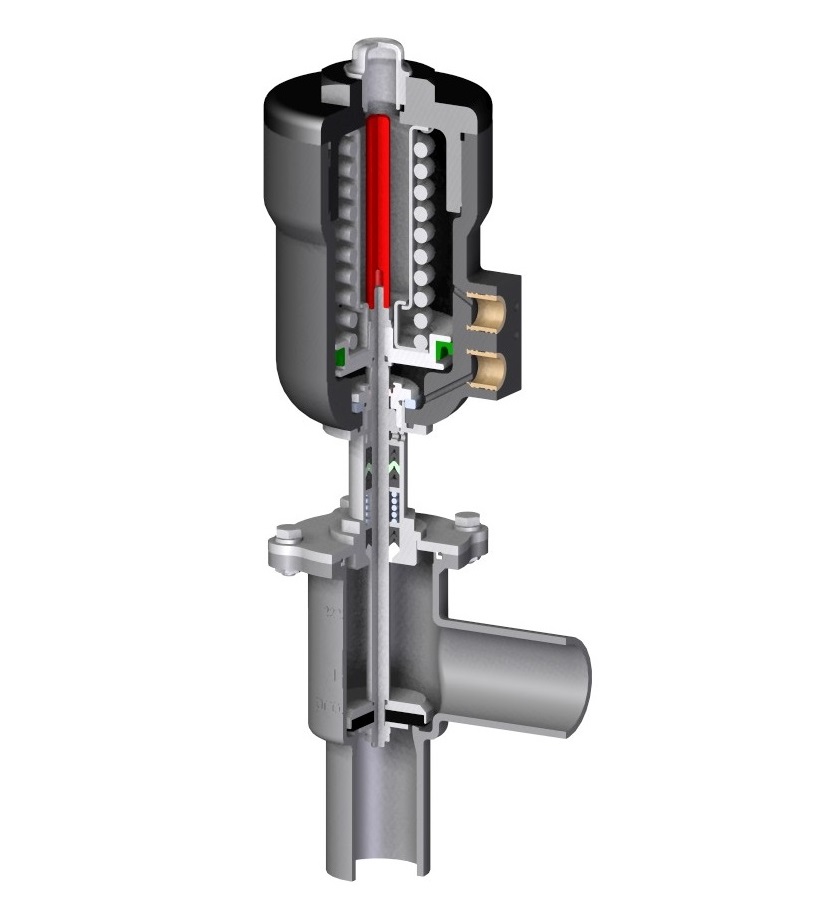 MAXIMUM PERMISSIBLE ΔP [BAR] AND FLOW COEFFICIENT VALUES[m³/h]
*Format STEP 203  (external surfaces only)
If you are looking for a different format, a model not available in the table or you want to report a problem, please contact the Technical Department.
PCIPS10_DN_Actuator_Connection_Version
Es. : PCIPS10_032_2_2_M
PCIPS10
Square bodyvalve – microcast AISI 316L body – ON-OFF nylon/30% fiberglass pneumatic actuator

DN
Actuator size
Body connection
Version