The PCIFMAN series free flow valve with manual control is widely used in all industrial processes where pneumatic valve is not applicable or desired. The quality and robustness of the materials used allow their use with water, steam, gas, liquids and aggressive fluids. 
The valve body and the intermediate are entirely produced in precision casting AISI 316L stainless steel. The PTFE-carbographite shutter gasket and the composition of the packing gland guarantee its use with temperatures up to + 180 ° C. The Y-shape of the valve body grants higher values of the flow coefficient Kv than the similar DN conveyed flow bodies. 
The shutter can also be supplied in the version called EQP, i.e. of an equal-percentage shape, for exponential flow adjustment.
Please compare the products using the table below to find the product that best suits your requirements and for more details remember to download the product sheet, where you can find all the specifications of the different couplings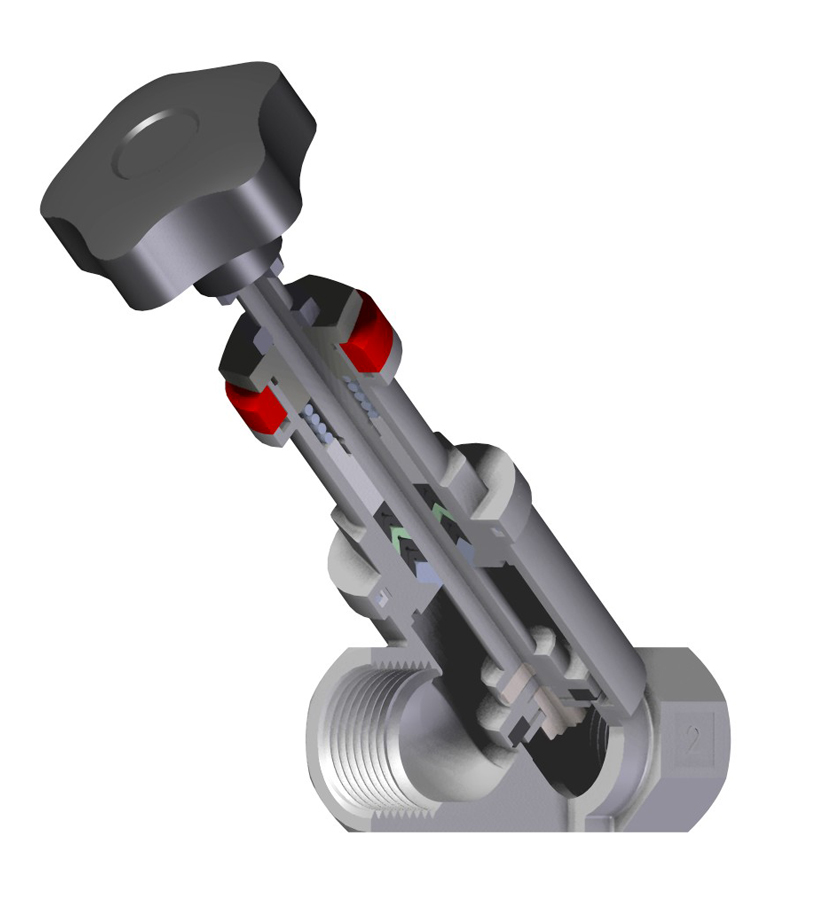 FLOW COEFFICIENT VALUES[m³/h]
*Format STEP 203  (external surfaces only)
If you are looking for a different format, a model not available in the table or you want to report a problem, please contact the Technical Department.
PCIFMAN_DN_Connection_Version
Es. : PCIFMAN_032_2
PCIFMAN
Free flow valve – microcast AISI 316L body – handwheel

DN
Body connection
Version